Creating a Compelling Content Marketing Strategy
Why should you care about content marketing? We're facing an economic crisis, and during these periods, marketing is one of the first departments that companies cut funding for. If you're able to show a clear ROI for your work and demonstrate an efficient strategy, you're more likely to be one of the lucky people who survive the recession.
Strategy
One of the most important things is having a content marketing strategy. This is a granular breakdown of your marketing plan, covering all of the content that you produce. There may be other mini strategies like an SEO, PPC or social media strategy that run alongside it, but your content strategy should outline what you have the capacity to produce and where it should take you. Content is a powerful tool, and provides an omni-channel approach to marketing. Understanding where you're going with your content eliminates wasted time on ad-hoc content.
Roadmap
The first part of a strong content marketing strategy is a clear roadmap for the coming year. Once you know where you want to end up, you can work backwards to inform the content that you create. If your goal is to post six things over the month, your roadmap will show you how to go and get that content at once.
Consistency is key to a helpful roadmap. Use your research to build it out on a regular basis, informed by your audience's feedback, analytics and engagement. Mapping out your audience's pain points is seriously important. You can use your content to find out what those pain points are, what's keeping them up at night, what they like about working with you and what they think should be better. That research gives you a clear direction in the content that you make, putting purpose behind your content.
Keystone Content
The key to an efficient content strategy is creating one or two forms of cornerstone content to get all your content from. We recommend starting a podcast. It's a great form of content because it is a high format approach. You've got crisp audio and video, and you can bring in outside guests or position your founder as the host. You can repurpose or 'stretch' your episode to produce 10-20 pieces of valuable content that you can share over the following month. The process of extracting content isn't time consuming either. Using one piece of high-quality keystone content that has audiovisuals allows you to regularly create useful content with a regular cadence, taking a minimal amount of time.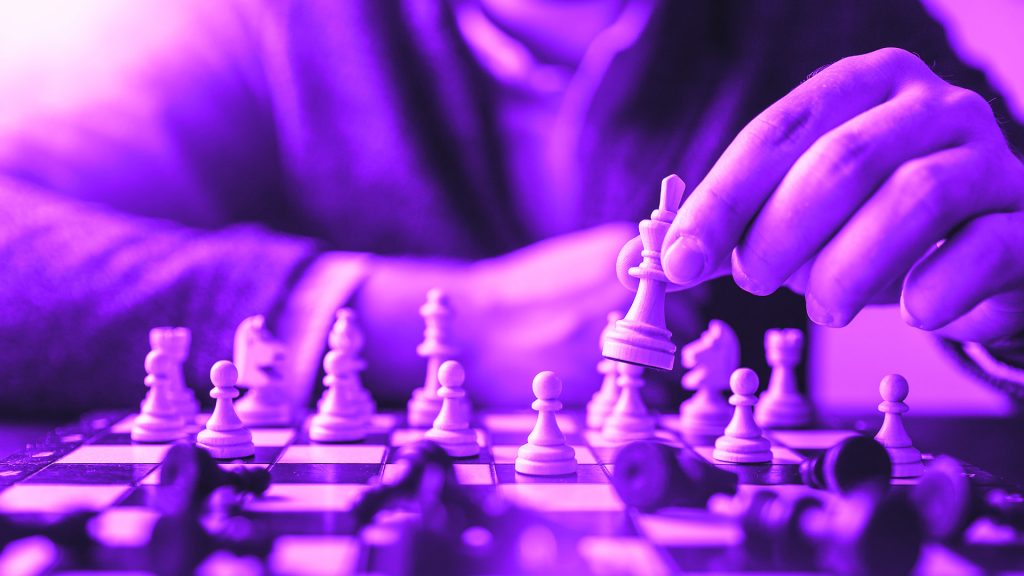 Processes & Templates
Implementing processes and templates will transform the way you work. The saying goes, 'if you do something more than twice, there needs to be a process for it'. Understanding your role and putting processes and templates in place stops you creating the same assets every time you put a piece of content together. That's just an example of how templates can streamline your creation process. It's useful to audit yourself on a regular basis to see whether time is being lost. You can expedite things with automation or a strong process. Having everything already mapped out in a process allows you to handover that work really easily.
Purpose-Driven Content
This is how we get seriously smart with our content. This means having content that is backed by real data and an understanding of your audience. Understanding your audience's challenges, pain points and growth plans allows you to create content that speaks to your audience's needs. Start by researching your touch points. If you make some assumptions, try to get data that supports them from your audience by asking questions during each stage of the process. If your content speaks to the issues facing your audience, it will resonate with them and create a much higher conversion rate.
Content Pillars
Your content pillars should be the core topics that you can regularly talk about. Figuring out what those are allows you to create content that speaks to your audience and conveys your expertise. Each pillar should cover a niche topic that you can turn into content. Supporting each of your pillars with an SEO strategy will also help you rank well and become a leading voice on the topic.
It comes down to the question, 'what do you want to be known for?' Are you the specialists in culture, talent, attraction, etc? When clients are going through the buying process, you will be top of mind, because you are known as that individual? If you're able to drive that awareness and have it backed by data, you'll gain a seat on the table and further your position. Marketing through smart content will change everything.
To learn more about smart marketing, tune into the second Bonus Level of the Skill Point Podcast here.