How Good Copy Can Level-Up Your Recruitment Marketing
When we talk about copywriting, what comes to mind?
Blogs? Emails? Websites?
The truth is that copy is ALL of the writing on your site, socials and other online touch-points. Getting your copy right across all of them is important in creating a solid brand identity and engaging effectively with your audience.
On Episode 3 of The Skill Point Podcast we spoke with recruitment marketing copywriter Luca Rosi, who shared his top tips for nailing your copy.
What is the purpose of copy?
In most areas of business, copywriting is essentially sales writing. In the recruitment space, that means selling in a non-salesy way that's engaging for your customers.
Copy can be everything from a press release to an online blog or white paper, all of which require different disciplines and techniques to produce. 

Do this by addressing your audience rather than talking about yourself, because people want to know what's in it for them. They don't care how brilliant you are, they're interested in your features and benefits. Your copy should focus on messages like 'We will save you X amount of time and X amount of money' rather than 'I've got X awards'.
Good copy also comes across as approachable. Luca says "Don't overthink it, just give people a contact detail, show them that you're available, give them the sense that you're a friendly person. They want to feel like you're interested in them." Write with the goal of inviting your audience in.
How do you identify your tone of voice?
Your online presence should be written in the same tone of voice if you want to create a cohesive brand. While that seems like common sense, it's a common error in our industry. To help you write consistent copy, it's important that you can communicate your tone of voice to everyone who writes for you, even yourself. 

Brand guidelines will often include terms like 'knowledgeable' and 'professional' to describe their tone, but at the heart of it, a successful tone will be conversational. Especially in recruitment, your copy should feel like you're having a chat with your audience. People should want to talk to you.
Within that you've got to demonstrate your expertise and professionalism. Finding a balance can be difficult, particularly when it comes to using acronyms and industry lingo. Using clear, concise and comfortable language is the key to presenting yourself well online.
Luca's top tip is "Never assume that anybody knows what you're talking about." Even if that means over-explaining a point, it's important to make sure people understand your message, as that's what gets them on-board.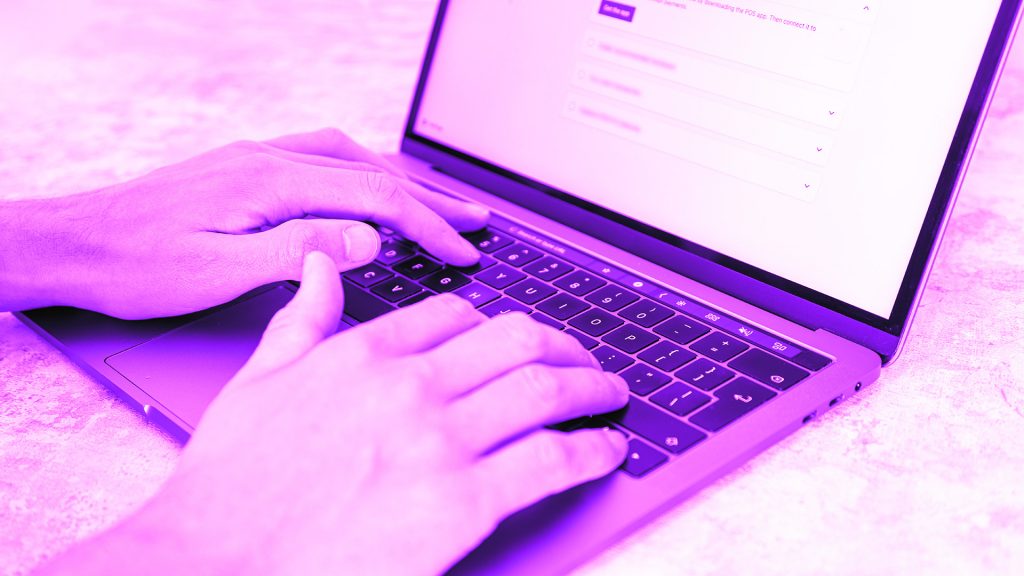 How do you write good job ads?
One of the most important pieces of copy in the recruitment sector are our job ads. But are we getting them right?
When you look at most job ads, the first thing you see is the role description.
That's the first mistake. Remember that you're selling the role to candidates, so you should start with what you can offer them. Think about flexible working, the salary, the benefits and why your company is great to work for. Give them a feel of the culture and slowly talk about the job as you go down.
One common mistake is being too prescriptive. Companies expect miracles from people. It's always worth putting in a sentence at the bottom that says 'Even if you don't tick all those boxes, we'd still love to talk to you.' You can't afford to alienate people that could be amazing at the job. You need to consider what's essential and only state desirable experience or qualities as that; desirable. Don't put people off.
The reality is that most consultants don't get the time or training to understand how to write great job ads, but restructuring the process will improve your performance as a consultant and a company. 

Consultants will have visited the client, talked to the hiring manager and got a feel for the culture. When they're calling candidates and saying 'This is a great team, the culture is exciting' etc, that takes time. Consider putting them in the job description instead and using calls to build a better relationship.
When it comes to writing job ads, you can either take on a specialist writer to work on them or level up your consultants to grow your business internally.
What is the ultimate benefit for a business for having great copy in it?
Your copy is your first point of contact with both clients and candidates. Getting it right means starting relationships on the right foot.
Whether they're visiting your website, downloading a report or reading an article, your copy is your first opportunity to show people your expertise.
Making an impact with clear, concise copy will create positive impressions and increase conversions.